The gift shop here at The Barn finds itself nestled in all the nooks and crannies of the original stone barn and within recent years due to its huge success we have seen it expand down towards the restaurant. Whatever the celebration, you can always say it better with a little something from The Barn. It's the one stop shop for gift ideas for all, from quirky and unique to must haves and keep sakes, there is something for everyone.
Every single item has been handpicked by our buying team, who have used their extensive knowledge and research to strive to find imaginative gifts for your loved ones to suit all budgets. Where possible our teams main aim is to stock local trades and crafts to provide our customers with the best of Lancashire. Here at The Barn we love to showcase local artists by displaying their exceptional commissions and homewares throughout our restaurant. The extremely talented local business "Wildlife in Ink" is just one example of the local businesses we have exhibited and has proved to be a highly successful collaboration.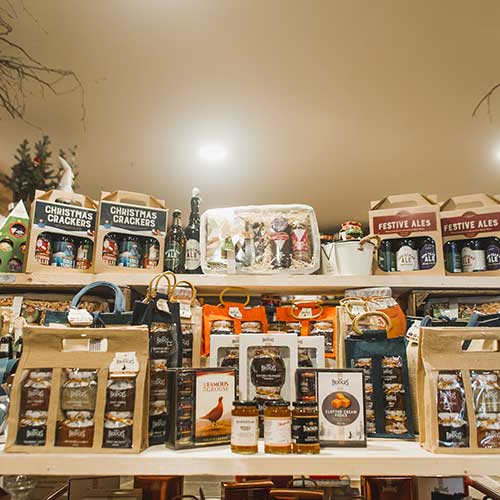 The gift shop stocks a vast number of beautiful gifts made with style and passion. Candles, Homeware, Gift Packaging, Jewellery and Toys to name a few. We are constantly on the lookout to add new lines to add to our extensive category of gift types. Recently we welcomed a wide range of stock from Joma Jewellery, for all things sparkly combining semi-precious stones and silver beads to create accessible luxury products filled with sentiment. Although we love to present our customers with local gifts, we also stock many big names brands such as "Wrendale Designs", "Mrs Bridges" and "Bomb Cosmetics". Using the powers of essential oils we are the proud stockists of a large array of candles, reed diffusers, wax melts, room scents and soaps filling our gift shop with hundreds of different aromas perfect for everyone. We'd also like to think we are one of the largest card stockists in the area, from ages to funnies we most definitely have it covered.
Gifts however also come in food and drink format, therefore we proudly present our specially selected selection of biscuits, jams, chutneys, chocolates, sweets and alcohol, highlighting all things extremely indulgent. Our shop team are on hand to help with any inspiration needed and also create beautiful hampers for any occasion on request.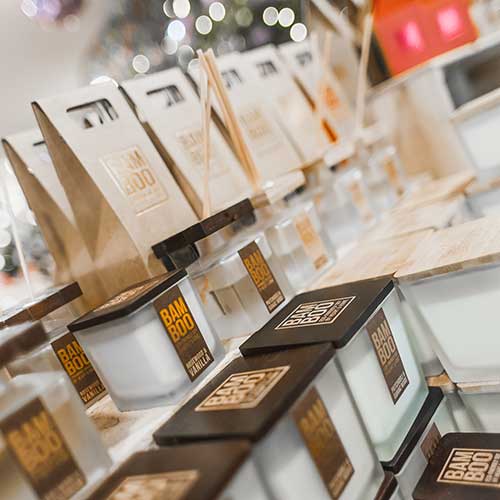 Gift Vouchers
Gift Vouchers are also another alternative to provide your loved ones with the opportunity to explore The Barn for themselves. Wither that be to venture round our gift shop and garden centre or tucking into an afternoon tea or lunch in our exceptional restaurant. They can be purchased in the shop or over the phone up to any value and can also be posted out to you or your recipient free of charge including a message of your choice.
This isn't any gift shop, this is The Barn's gift shop, often copied never bettered, come and see for yourself.